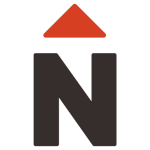 WE'RE IN YOUR CAMP
From accounting, bookkeeping and taxes to small business advice, our job is about setting you up for success.
Small business accountants who get it
We're your go-to guide that knows your business, from the inside out -- so you can confidently offload the burden of accounting and focus on building your business. A CPA is an entrepreneur's most trusted contact and we're here for a quick chat, a regularly scheduled check-in, and a friendly hello.
Did you know? 82% of businesses that have a Xero-Certified Cloud Accountant survive the first 5 years in business!
We're here to help
We're in your camp: rain or shine. With True North on your side, you're not just adding a trusted advisor to your team -- you get to reclaim your day so you can spend more time on the things that matter most to you.
"I switched to True North Accounting three years ago and I am so glad that I did. All of their staff are great and provide excellent service; they leverage technology and have made the bookkeeping and accounting process effortless. Absolutely recommend True North Accounting!"
"This is the place to get your accounting and tax requirements done! Customers are not just a number to them. Everyone is very accommodating and professional. Karen, accounting manager, took time to explain their services and explain the benefits of doing business with them. Highly recommended!"
We're here for the harder trails too.
We offer payroll services, budget & cash flow forecasts, a useful cover-your-back checklist and more. Our services are built for your business.
Small business survival tips
Business owners need more than accurate financials; they need reliable, trustworthy advisors to keep them up to date on critical changes to their industry and timely insights to make the best decision for their business. Our Compass blog is your one-stop shop for all things business. From payroll information and tax deadlines to tips on staying organized, we've got you covered with expert insight into what it takes to be an entrepreneur in today's changing economic landscape!