Our mission is to (grow/nurture) a community of talented accountants that care for and cultivate resilient businesses. We want to empower our clients – we do that by teaching them how to use technology and financial information to build their business, reach their goals and, ultimately, achieve their dreams. At True North, we thrive through growth, creativity and support. We work together to solve problems and we always lend a hand when a teammate is in need. We believe it is our duty to improve the lives of anyone who comes into contact with us and we aim to enrich the lives, businesses and world around us each and every day.
Excellent
Doing the right things right
Adaptable
Capitalizing on the challenges of the day
Authentic
Delivering the straight goods
Enthusiastic
Igniting the energy and drive to really thrive
We are resourceful, skilled and smart. We are Alberta's team of premier CPAs and bookkeepers covering/based in Calgary and Okotoks. We are here to save time and money through our streamlined processes, advanced operations and intimate financial knowledge. We are here to help small businesses focus on the joy their work brings, and take care of the rest. We are everything you need – we are your teammate, we are your comrade, we are your technology-wizard and your teacher. Come see what our crew is all about.
Accountant Technician
The Accounting Technician role requires technical accounting skills, corporate tax knowledge, diligent documentation, financial and data analysis, and customer service. You are responsible for managing your own workflow, working closely with our clients and interacting with them regularly.
Bookkeeper
The Bookkeeper role requires an understanding of bookkeeping fundamentals, proficiency with software, and the ability to manage your workload independently and hit deadlines. You are responsible for making sure the deliverables the customer expects are completed quickly, on budget, and meet our quality standards. Every time.
Office Administrator
The Office Admin role requires advanced computer and modern (cloud) software application skills, diligent documentation, data analysis and customer service. You're responsible for managing all the client communication and document deliveries.
Not corporate
We're building a different kind of accounting firm, one that offers a clear alternative to the typical corporate firm.
Considerable room for growth
Whether you love the steady and routine nature of the work or your ambitions to grow are as endless as your potential, we can help you get there.
Be Yourself
Our dress code is simple. We empower our team to show up in a way that represents who they are in their own style.
Health and wellness
Being healthy and living well means different things to different people. That's why we take a comprehensive and flexible approach to our benefits offerings.
Technology forward
We embrace technology as a tool to help us do our jobs better for our clients. We constantly evaluate and adopt new tools and technologies to work smarter, not harder.
leadership development
All great leaders have learned from those that came before them how to lead greatly. We offer mentorship and leadership development opportunities in various shapes and forms.
"Each business that comes to us has a unique set of challenges so no two days are the same and makes my job exciting! True North cares for and is invested in its employees. Each team member brings a different skill set and is always willing to help. I feel incredibly grateful to work with the True North team."
"Since I started working at True North, I've gained so much knowledge, experience and have worked with the best clients! Every member at True North Accounting will go out their way to help improve your knowledge so we're all ahead of the curve in the accounting field."
"As a new graduate who was going through a mid-life career change, I appreciated the opportunity that True North gave me to learn with them. They considered my past experience as an asset while supporting me as I learned in my new role. I love the friendly, laid-back

atmosphere and feel I'm a valuable member of the team."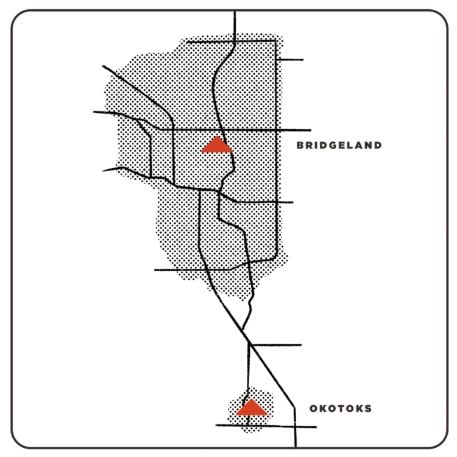 Calgary | bridgeland
210 7 Street NE
Calgary, AB T2E 4C2
Phone | (403) 938-4064
Okotoks
84 Elizabeth Street, Box 869
Okotoks, AB T1S 1A9